ANNUAL BREAST CANCER AWARENESS EVENT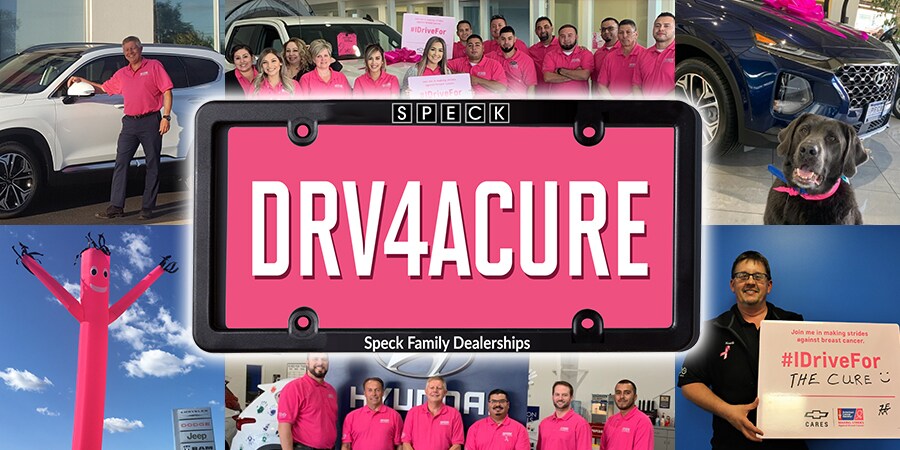 3RD ANNUAL DRIVE FOR A CURE EVENT
October is Breast Cancer Awareness Month and Speck Family Dealerships is drive to find a cure. All month long we're partnering with the Tri-Cities Cancer Center and will donate a mammogram for every new or used vehicle purchased at a Speck Family Dealership in the month of October.
THANK YOU TO OUR AMAZING COMMUNITY
In 2020, we were able to raise $13,500 during our Drive of a Cure Sales Event! Our donation to Tri-Cities Cancer Center will provide mammograms to members of our community. This brings our two year total to $23,500 and we could not have done this without the participation from our amazing community. Thank you!