ANNUAL BREAST CANCER AWARENESS EVENT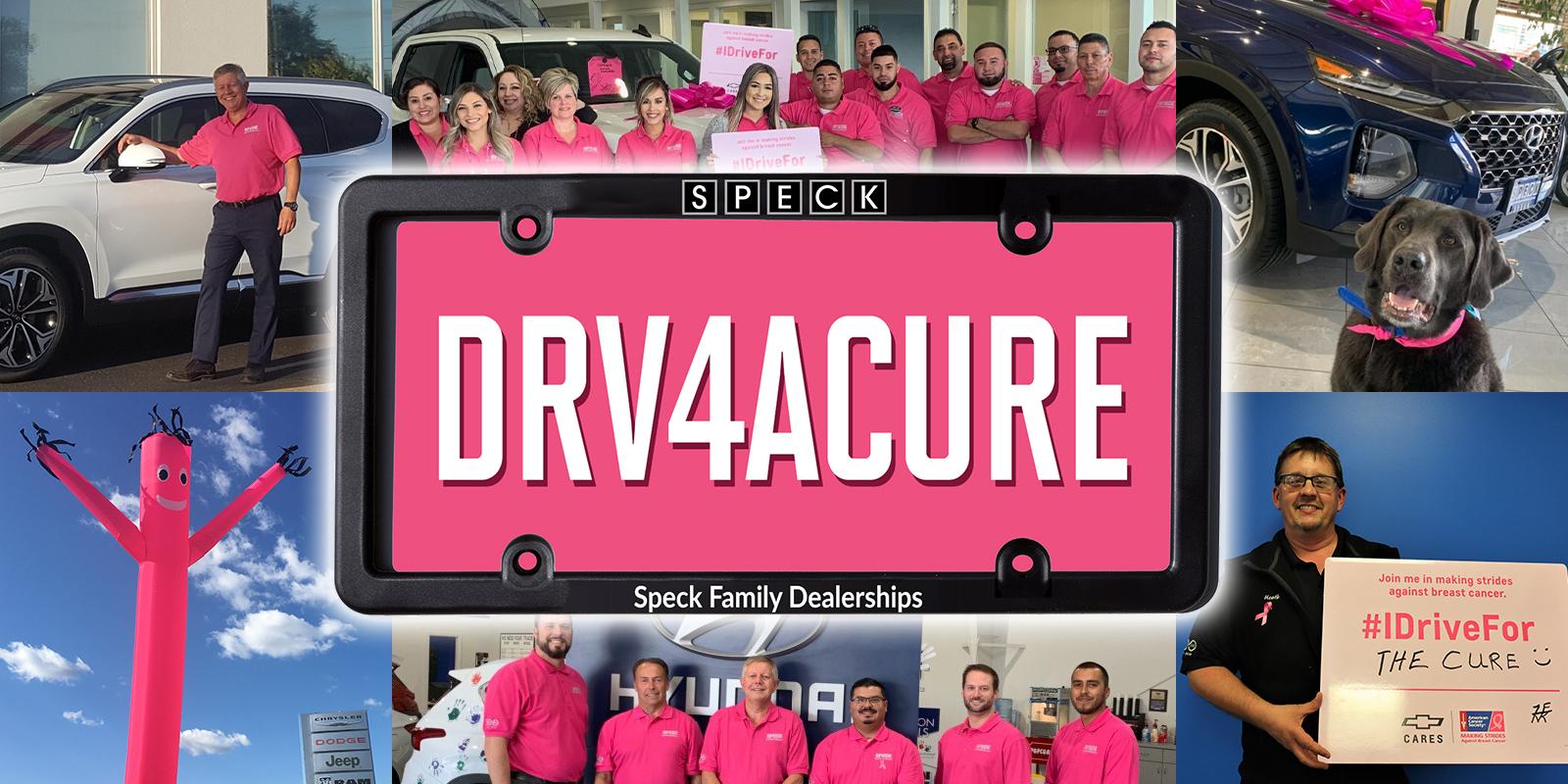 THANK YOU TO OUR AMAZING COMMUNITY
This year we were able to raise $13,500 during our Drive of a Cure Sales Event! Our donation to Tri-Cities Cancer Center will provide mammograms to members of our community. This brings our two year total to $23,500 and we could not have done this without the participation from our amazing community. Thank you!
SPECK IS DONATING MAMMOGRAMS TO OUR COMMUNITY
October is Breast Cancer Awareness Month and Speck Family Dealerships is driven to find a cure. All month long we're partnering with the Tri-Cities Cancer Center and will donate one mammogram for women in our community for every new vehicle purchased in October. Call 1-509-591-4155 for details.