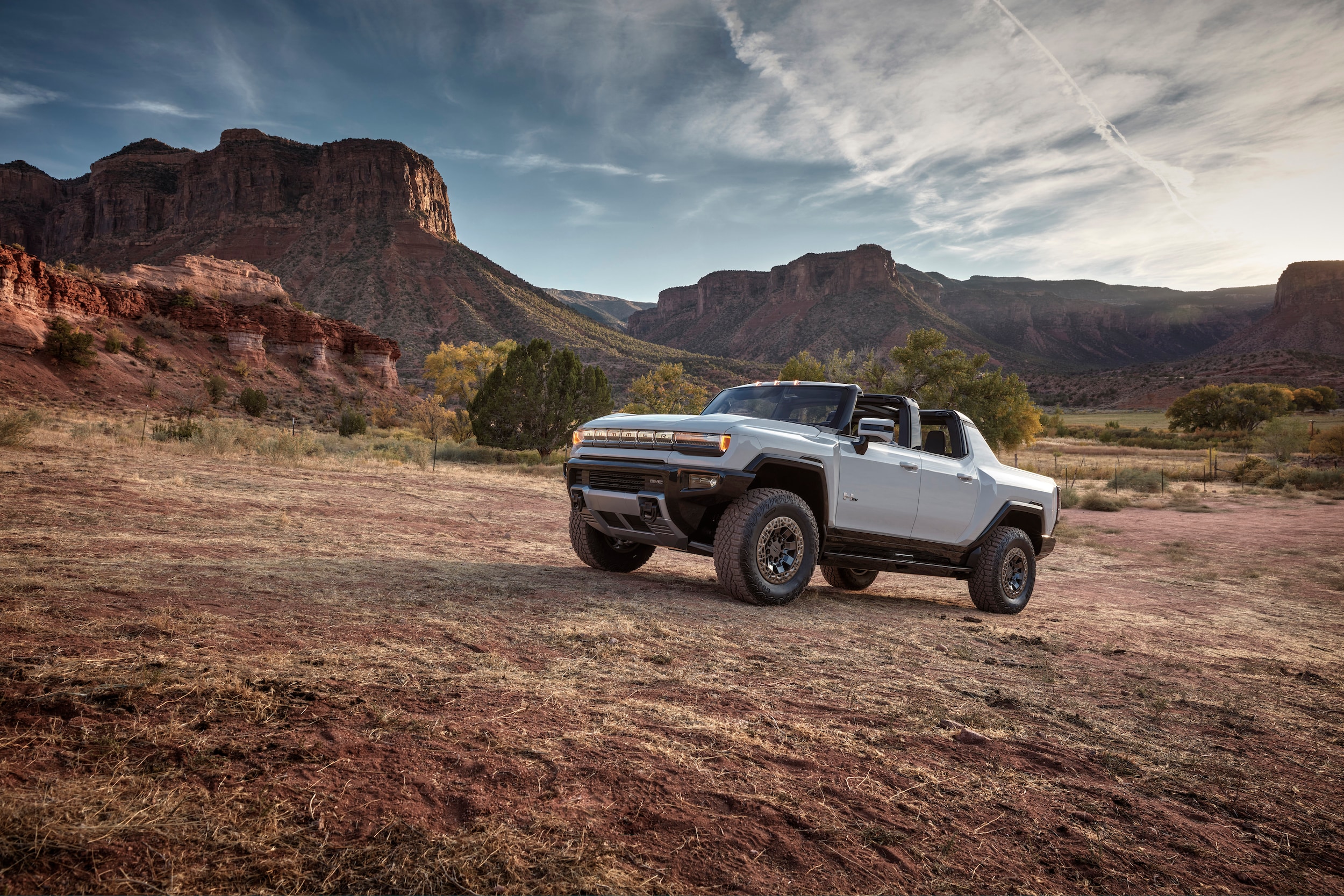 The 2022 GMC Hummer EV will take every drive to the next level with up to a whopping 1,000 horsepower on the new Hummer Supertruck (830 HP on the upcoming Hummer EV SUV), all while producing zero emissions. The redesigned Hummer runs on an Ultium battery platform and gets over a 350-miles range on full charge. The
2022 Hummer EV will be available as a supertruck, and the Hummer EV as an SUV model will begin production in 2023.
2022 Hummer EV available performance features:

Crabwalk: Crabwalk drive mode allows the Hummer to drive diagonally at low speeds to fit around tight spaces both in the city and off the road.
4-Wheel Steer: The new Hummer EV's available 4-Wheel Steer gives the options to have all four wheels steer in order to conquer tight turns and corners.
Watts to Freedom: The Watts to Freedom feature is a launch control for the Hummer EV, utilizing the full power of the acceleration, adding the 11,500lbs of available torque. The Supertruck model has been tested at 0-60mph in 3.0 seconds, and the future SUV model has tested at 0-60mph 3.5 seconds.
Super Cruise: This features allows for hands-free driving with automatic lane changing. Capable of performing on 200,000 miles of road and with more miles ahead.
2022 Hummer EV available design features: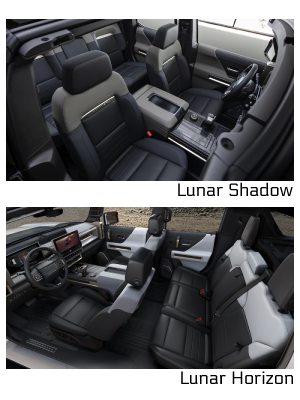 The new 2022 Hummer EV Supertruck will have a center-positioned 13.4" touchscreen for connectivity, entertainment and convenience. The Driver Information Center display will be a high-definition and easy-to-read 12.3" screen.
The interior seating will have available two-tone seating: a Jet Black/ Taupe combination called "Lunar Shadow", and a Jet Black/Light Grey scheme by the name of "Lunar Horizon". These colors are complemented by bronze accents throughout the cabin.
The new GMC Hummer EV will have the capability to remove roof panels to create different customizations. These roof panels are also available as Transparent Sky Panels, giving the passengers a great view and immersive drive whilst deflecting the sun.
It will also come equipped with GMC's versatile Multi-Pro tailgate, configuring into a sturdy traditional tailgate, to a durable step, a versatile workbench and more.
There are many performance and design features we are looking forward to as we step into the future with the all-electric, zero emission and greatly powerful 2022 GMC Hummer EV.
Are you looking to reserve yours?
Click here to reserve your 2022 GMC Hummer EV here with Speck Buick GMC of Tri-Cities, WA.